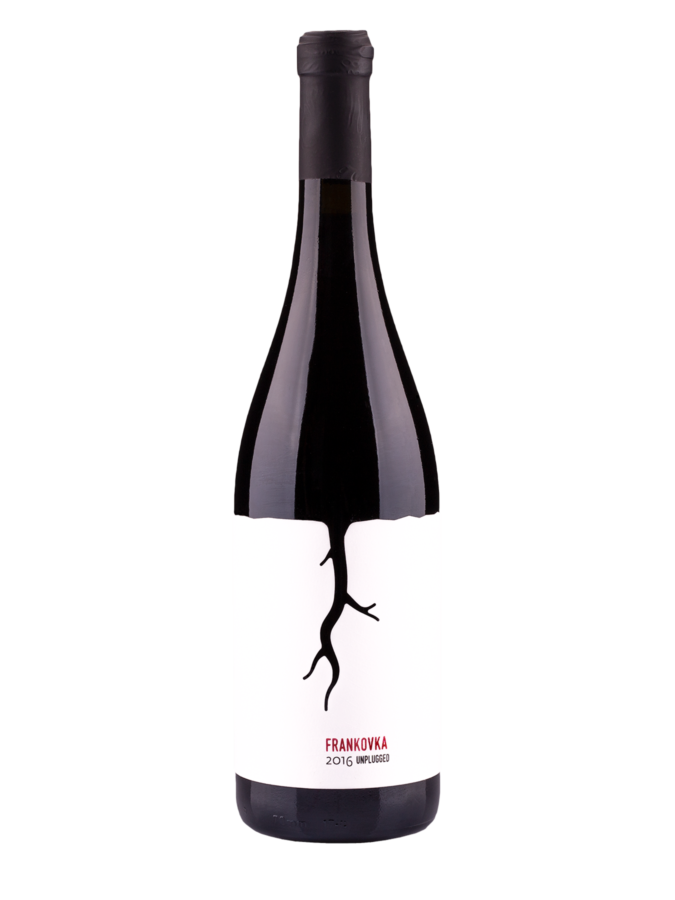 Frankovka 2016 unplugged
Unique Frankovka offering an extraordinary combination of elegance, spiceness and concentration. This wine has tremendous ageing potential, however it is already pleasantly drinkable today.
The "unplugged" adjective means the wine was processed with complete exclusion of machine technology, i.e. without crusher, press, or pump. The whole bunches were crushed by bare feet, then fermented and left in contact with skins and stems for further 6 weeks. The wine aged in old wooden barrels for 24 months and was first treated with sulphur just before bottling.
Grapes

23 ° NM
15/10/2016
0.7 kg
Blaufränkisch
Skin contact 40 days
Wine

12.2 %
2.4 g / l
6.7 g / l
19 mg / l
28/06/2019
500
In stock