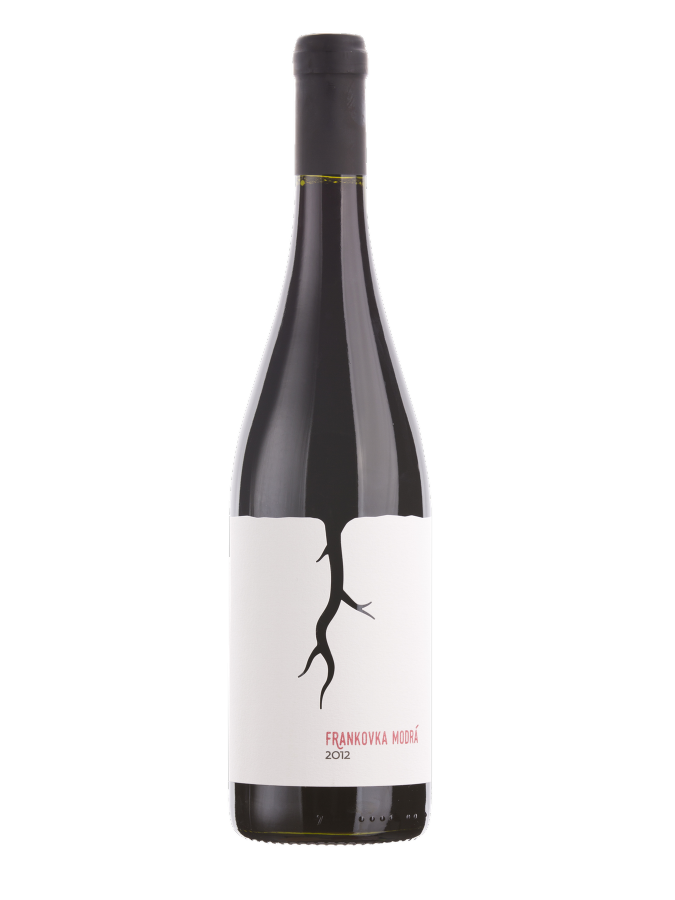 Frankovka 2012
Tasty and juicy Frankovka from the exceptional 2012 vintage. After maturing 24 months in new oak barrels it donned a mysterious smoky veil.  It  offers an exciting combination of expressiveness and elegance.
Grapes

Blaufränkisch
0.7 kg
20/10/2012
24 ° NM
5.4 g / l
Skin contact 40 days
Wine

13.5 %
1.2 g / l
5.2 g / l
55 mg / l
28/03/2015
1600
Sold out
Year 2012, which was characterized by low rainfall and plenty of sunny days, can be regarded as exceptionally good, although yields were generally lower. The five-year old vineyard in the Rose Valley, being first year in conversion to organic viticulture, pleased us with perfectly healthy grapes of exceptional quality. Unsulfited must has been inoculated with a combination of noble yeasts with selected strains of wild yeast in order to come as close as possible to natural fermentation. The fermenting must was protected from overheating with cold water through the double wall of the fermentation vessel. The fermentation was completed after a week but the wine was kept further in skin-contact. After four weeks the harsh malic acid naturally transformed to smoother lactic acid, the husks have settled to the bottom of the tank, and promising deep purple free-run wine was racked into new oak barrels with different degrees of toasting. Only then the young wine was sulfited for the first time. We observed it closely, topped up regularly, but else did not disturb it by any intervention, enjoying how it matures into beauty and complexity. After 24 months of barrel aging the unfiltered blend of all barrels was bottled.
This deep complex wine combines beautifully with heavier dishes like venison and mature cheeses, but will also be an inspiring companion for peaceful meditative moments. Thanks to the careful sulfiting it has very low content of sulfur dioxide, only 55 mg / l compared with the permissible value of 150 mg / l.