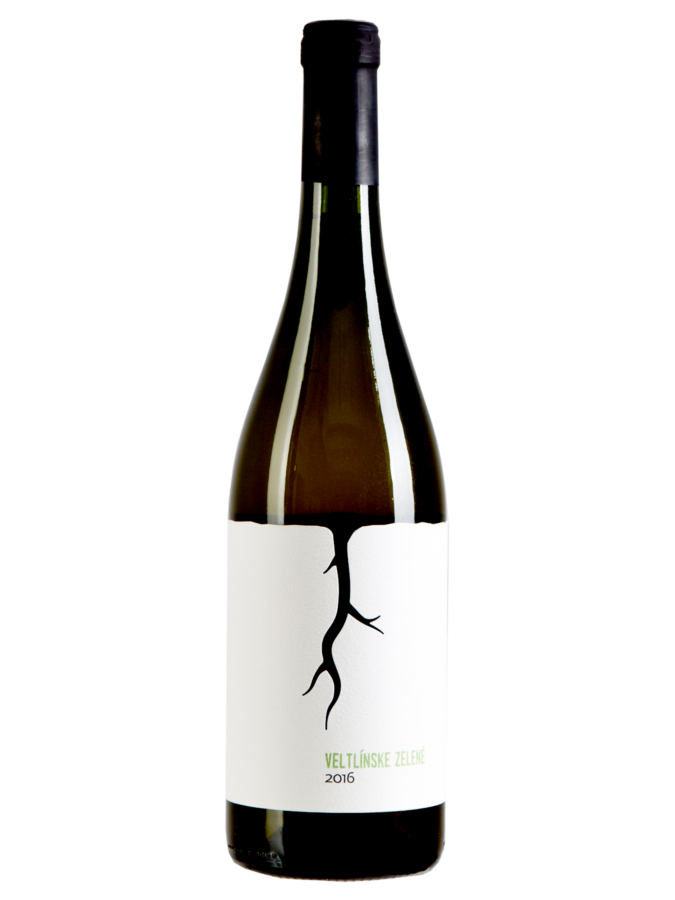 Veltliner 2016
True old-style Veltliner. Faithful fans of this variety will delight in its pleasant apple aroma, proud acidity and gentle almond touch.
Spontaneously fermented unfined and unfiltered organic wine
Grapes

Grüner Veltliner
1.5 kg
16/09/2016
21.5 ° NM
sur lies
Wine

12.21 %
1.1 g / l
7.21 g / l
37 mg / l
22/02/2018
975
Only 2 left in stock
2016 vintage was characteristic by fast and early onset of spring followed by morning frosts that burned gentle shoots of young vines. Thanks to elevated altitude of our vineyards we lost only around 10% of grapes, but the consequences of the spring frosts were still felt during the harvest time. Summer was dry and sunny, but end of August got a bit complicated with ill-timed rains that caused the nearly-ripe berries to rupture. We averted the danger of rot by spraying with water glass and enjoyed quite a large proportion of cibebs in the white varieties.
We harvested this well-ripened Veltliner from an old vineyard in Wolfs valley in the half of September. Perfectly healthy grapes allowed us to postpone the pressing for 24 hours which resulted in greater extraction of aromatic components from under the skin into the pulp. We classically used whole bunch fermentation and the juice wasn't sedimented nor treated with sulpher, but started to ferment spontaneously straight away. After 2 weeks we racked the young wine from the fermentation sediments and let it age with fine lees until May 2017, when the wine was gently treated with sulphur for the first time. It was still quite wild and closed so we decided to let it open up a bit in old barrique barrels for a couple of months, which turned out to be exactly what the wine needed and we bottled the now finished vibrant wine in February 2018.