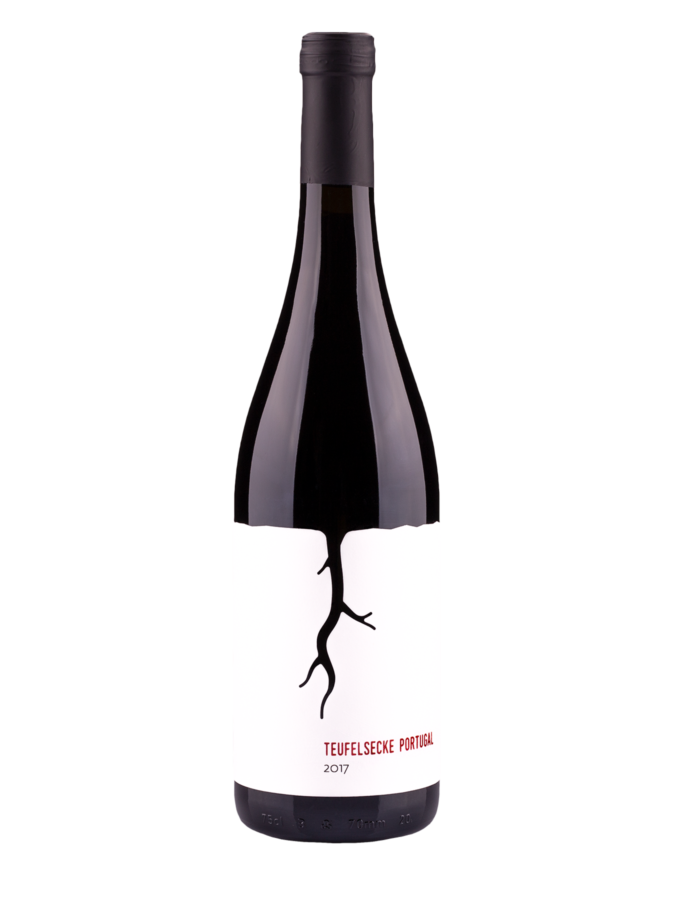 Teufelsecke Modrý Portugal 2017
Very unique Blauer Portugieser from an old vineyard on the top of Wolf's Valley. The vineyard is abandoned, neither pruned, nor sprayed. Only very few of the most resilient plants had actually grapes, which were super ripe and of astonishing quality. We discovered them very late in the season, some 4 weeks after our regular Blauer Portugieser was harvested. It was only few grapes, but it couldn't have been left there!
So we made one barrel of this special wine and we did it in our signature "unplugged" style, without any use of machines in the process. Whole bunches were stomped by feet, fermented and 3 weeks macerated with stems in an open vat and then gravitationally racked into an old barrel and 33 months later gravitationally bottled. Only 292 bottles of this specialty were made and such quality is unlikely to repeat anytime soon – so it only follows why we called this special project among ourselves The Legendary Modry Portugal!
Grapes

Blauer Portugieser
0.1 kg
10/10/2017
24.7 ° NM
macerácia na šupkách 21 dní
Wine

12.97 %
6.78 g / l
36 mg / l
12/03/2021
292
In stock