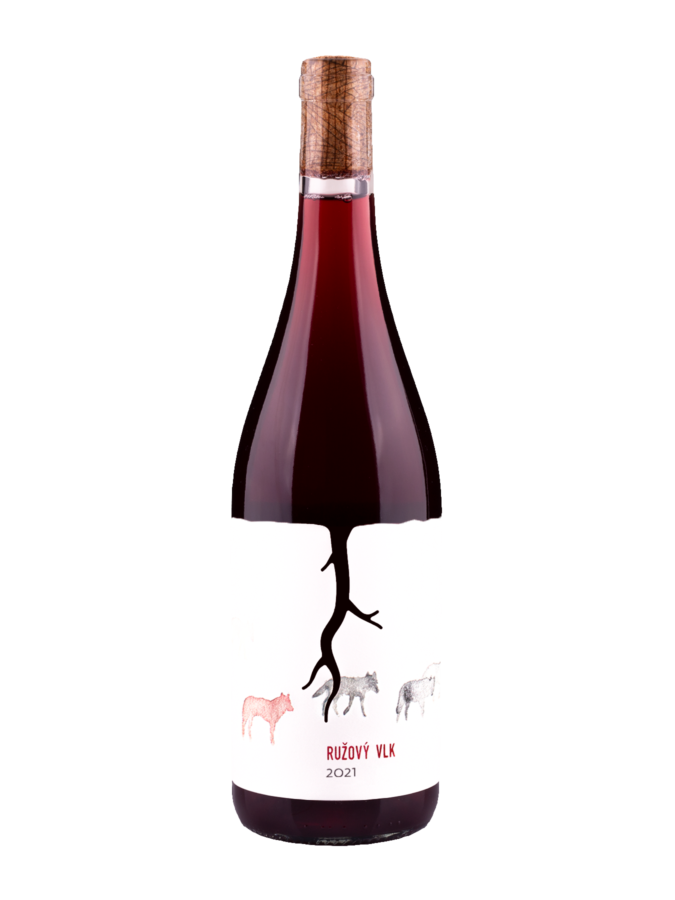 Ružový vlk 2022
Full, delicious and well-balanced rose that blends 90% Modrý Portugal from Valley of the Wolves (Teufelstal vineyards)  with 10% Frankovka from Valley of the Roses (Rosenberg vineyard).
Elegant, intense color, dense but  with fresh taste. At first the wine appears a bit shy, with reductive expression, but let it breathe for a few moments and a beautiful and wide array of forest fruits opens up both in the nose and on the tongue. Fermented in open stainless steel vats, later aged in old oak barrels and large stoneware amphora. Unfiltered. Pure, natural joy in the bottle!
Spontaneusly fermented, unfiltered, unfined organic wine, hand picked from our own bio-dynamically cultivated vineyards.
Grapes

(SK) ružové
19.5 ° NM
12/09/2022
1 kg
Blauer Portugieser Blaufränkisch
Wine

2764
09/08/2022
26 mg / l
6.93 g / l
0.1 g / l
11.50 %
In stock