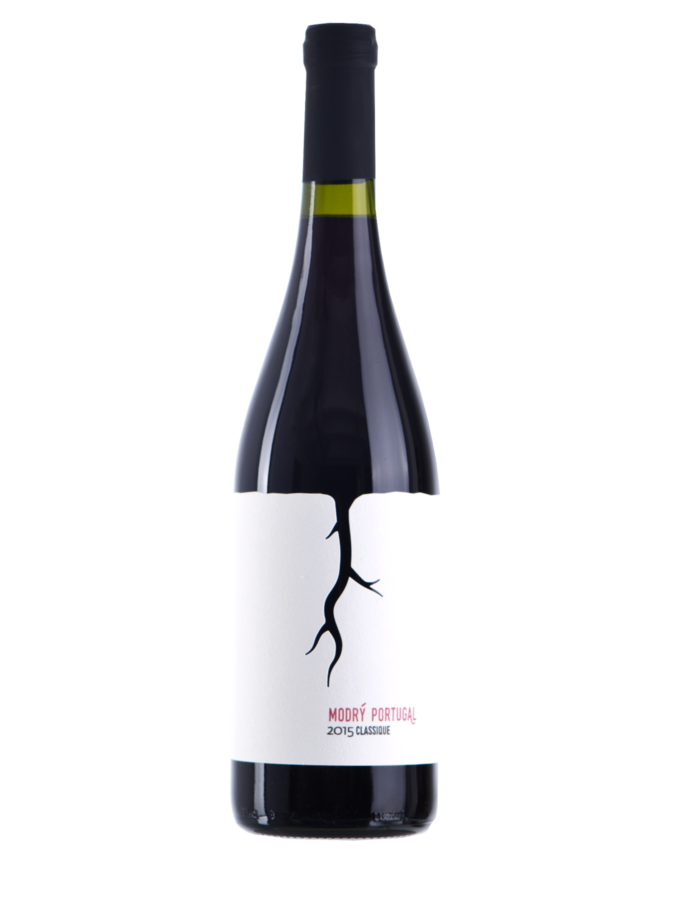 Blauer Portugieser 2015classique
Light and fresh Portugieser, as we like it.  A yearlong elevation in old oak barrels bestowed it with harmony and pride. An ideal companion to joyful eating and sipping with friends.
Grapes

Blauer Portugieser
0.7 kg
14/09/2015
18 ° NM
Wine

12.6 %
0.0 g / l
5.2 g / l
20 mg / l
19/06/2017
1995
Vintage 2015 will be remembered as pretty good year, especially for the red wines and even more so in contrast with cold and rainy 2014.
May 2015 was slightly less than ideal – cold weather and frequent rain caused irregular pollination. A longer period of draught and great heat followed, with temperatures rising as high as 41°C on extreme days. Then, just into the veraison, 5 days of heavy rains came towards the and of August. As the raining continued, we grew more and more worried – when the ripening berries take in a lot of water, they tend to burst and there is a great risk of rot afterwards. Fortunately, most of the berries were not too soft yet and also we were able to prevent the attack of rot by application of silica.
As in September the rainy weather continued and average temperature was only 16,5°C, we decided to harvest our Portugieser slightly earlier than usually, to prevent degradation of the grapes. As all our wines since 2014, the wine fermented spontaneously and was left to macerate on skins for 26 days. From the beginning, it presented itself to be very pleasant, fresh and pure, most desirable characteristics not only in Portugieser. We then let the wine elevate in used oak barrels for 12 months and after that racked it together, added a bit of sulphur for the first time, let it blend together for another 6 months and then bottled.
The result is a smooth, fresh and pleasant Portugieser with enchanting and harmonic fruiteness – a perfect companion to good meal or joyful drinking with friends!