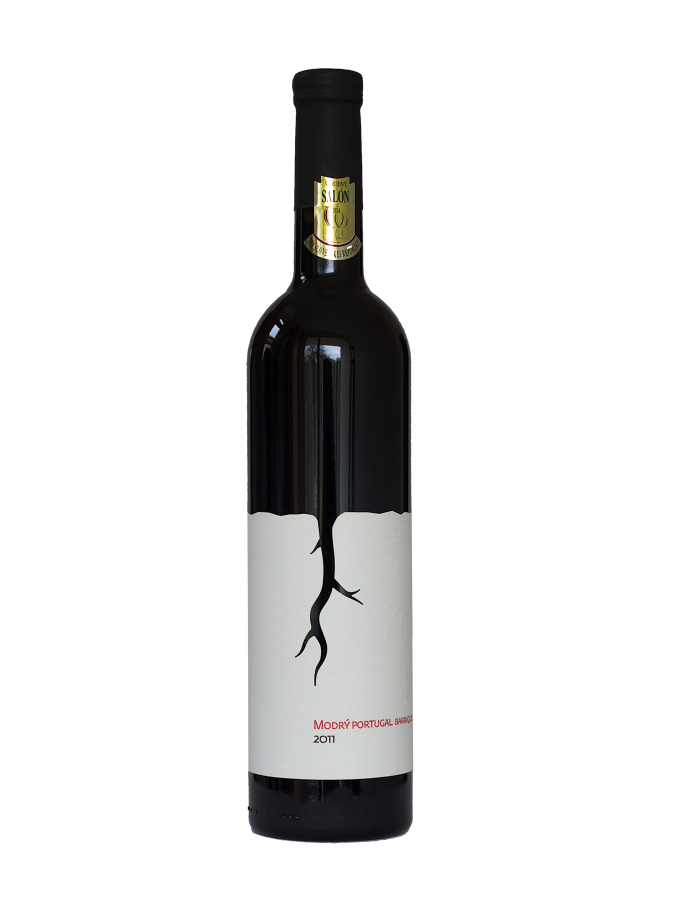 Blauer Portugieser 2011barrique
Blauer Portugieser from the old vineyard in the Wolf Valley matured 24 months in new, medium toasted oak barrels. Fresh fruitiness of Portugieser nicely blends with subtle barrique tones
Grapes

Blauer Portugieser
2 kg
30/09/2011
20.5 ° NM
6.4 g / l
Skin contact 14 days
Wine

12.2 %
1.4 g / l
5.1 g / l
90 mg / l
23/02/2014
800
Sold out
BlauerPortugieser is a traditional variety with long history of cultivation in Suchá. However, it is quite difficult to cultivate due to its sensitivity to climatic conditions. It reliably indicates the pressure of powdery and downy mildews; maintaining the vineyard in healthy state until the harvest requires true grape-grower know-how. It is a versatile variety allowing for creative tinkering in the wine cellar. In this version the Portugieser proves its potential for longer aging. Its pleasant fruitiness and crisp acidity are harmoniously blended with the subtle oak tones.
The great 2011 vintage with plenty of rainfall till mid-August and the beautiful sunny autumn resulted in exceptionally lovely and healthy Portugieser with full, rich flavor and a quite decent sugar content. The gently sulphited must has been inoculated with a combination of noble yeasts with selected strains of wild yeast in order to come as close as possible to natural fermentation. The fermenting must was protected from overheating with cold water through the double wall of the fermentation vessel. The fermentation was completed after a week but the wine was kept in skin-contact for further 10 days. The free-run and press wine were blended and kept in a tank until the natural malolactic fermentation took place. Then the beautiful dark – ruby colored young wine with a pleasant fruity taste was racked in a combination of old and new oak barrels. It was observed closely, toped up regularly, and racked as necessary. Finally, two lots of wine were bottled: BlauerPortugieser classic, which matured 12 months in old barrels and the unfiltered BlauerPortugieser barrique, which matured up to 24 months in new oak barrels.
It is a pleasant companion for good food, but also for joyful sipping with friends.