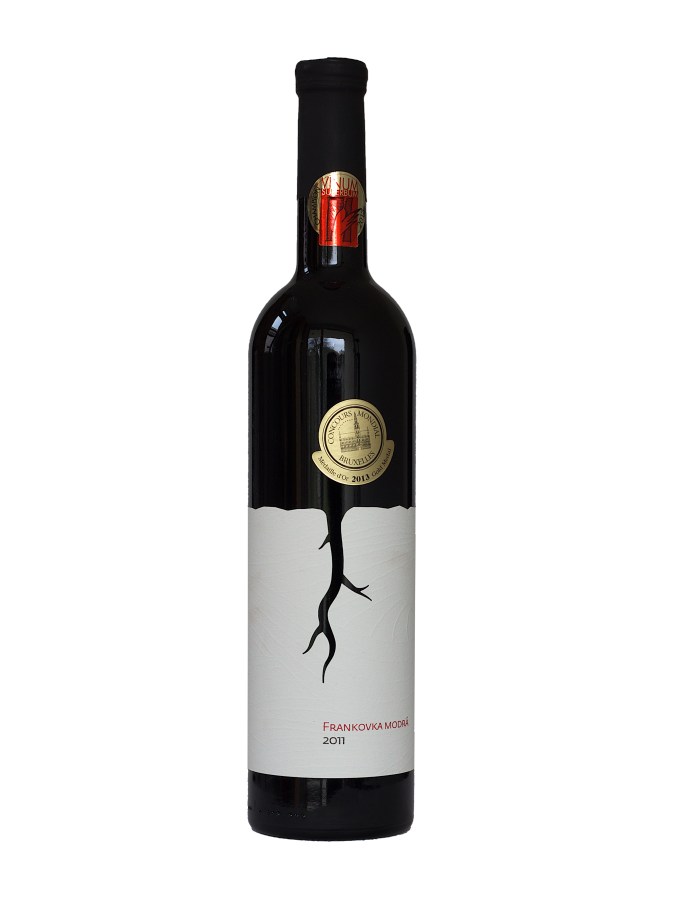 Blaufränkisch 2011
Only four years old vineyard of Blaufränkisch gave us its first regular harvest. Resulting is a delicious and balanced Blaufränkisch in its most beautiful form. Wine from the exceptional 2011 vintage matured for 18 months in new oak barrels achieving attractive depth and structure. Essence of the best from our cellar will warm to body and soul.
Grapes

Blaufränkisch
1 kg
22/10/2011
23.2 ° NM
5 g / l
Skin contact 25 days
Wine

13.35 %
1.6 g / l
4.7 g / l
110 mg / l
17/06/2013
1800
Sold out
This wine was awarded three golden medals, one of them at the prestigious Concours Mondial de Bruxelles 2013, selected as champion among the red wines at the wine-competition Vinum Superbum 2013 and included into the National Salon of Wine among the 100 best wines selected in 2013 from all Slovak wines.
Thanks to the favorable climate of 2011, with plentiful rainfall until mid-August and beautiful sunny autumn, perfectly healthy and ripe grapes were harvested in late October from the four-year old vineyard. The must has been inoculated with a combination of noble yeasts with selected strains of wild yeast in order to come as close as possible to natural fermentation. The fermenting must was protected from overheating with cold water through the double wall of the fermentation vessel. The fermentation was completed after a week but the wine was kept further in skin-contact. After four weeks the harsh malic acid naturally transformed to smoother lactic acid, the husks have settled to the bottom of the tank, and promising deep purple free-run wine was racked into new oak barrels. Only then the young wine was sulfited for the first time. The wine matured in a combination of new barrels from three manufacturers, and with different degrees of toasting, for 18 months. It was observed closely, topped up regularly, and racked as necessary. Finally, bottled was the unfiltered blend of all barrels, reaching a remarkable depth and complexity as compared with the "single barrel" wine.
This wine combines beautifully with heavier dishes like venison and mature cheeses, but will also be an inspiring companion for peaceful meditative moments…