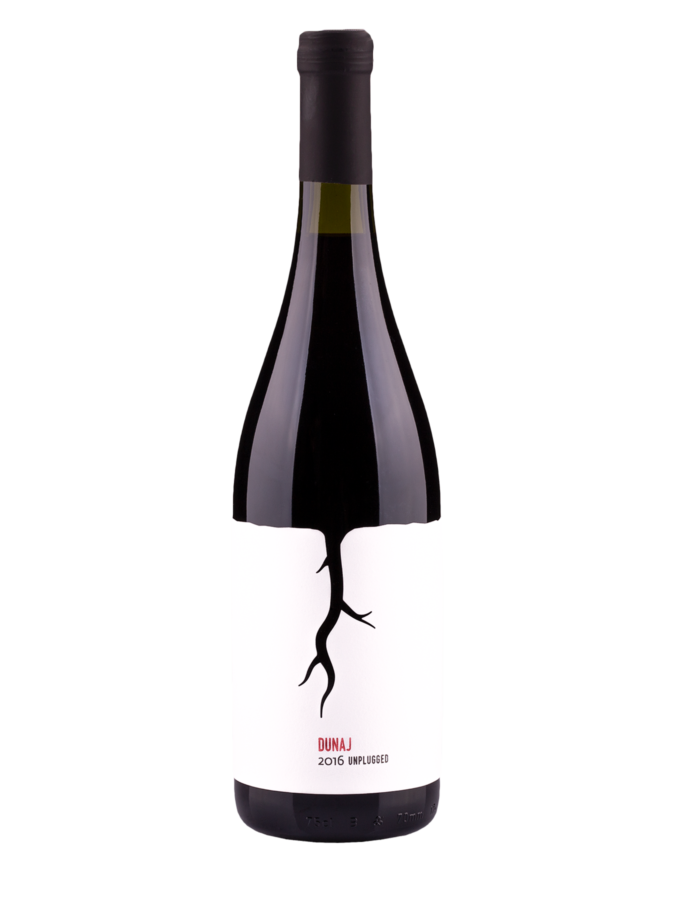 Dunaj 2016 unplugged
Concentrated Dunaj with typical nose and taste of dark forest fruits and fantastic structure and acidity. The wine was made with our unique "unplugged" approach, which means there were no machines used in its making – no crusher, no press, no pump; just our own hands and feet supported by gravity and a lot of patience! Very distinctive and at the same time pleasant and joyful wine with exciting ageing potential!
Spontaneously fermented, unfiltered, unfined single vineyard organic wine, hand picked from our own bio-dynamically cultivated vineyards.
Grapes

Dunaj
0.7 kg
16/09/2016
22 ° NM
Macerácia na šupkách 4 týždne
Wine

12.7 %
3.2 g / l
7.9 g / l
25 mg / l
07/08/2018
262
In stock
Our Jungberg vineyard is home to several grapes, including 0,5 hectar of the popular Slovak variety Dunaj, planted on the top of the hill separating the valleys of the Roses and Wolves. Perfectly healthy grapes were crushed by feet and spontaneously fermented and left on the skins with stems for five weeks. Free run young wine was racked into a single old barrel where it matured without disturbance for further 18 months before being bottled. Resulting is a fascinating wine with velvety texture full of black berry fruit flavor.