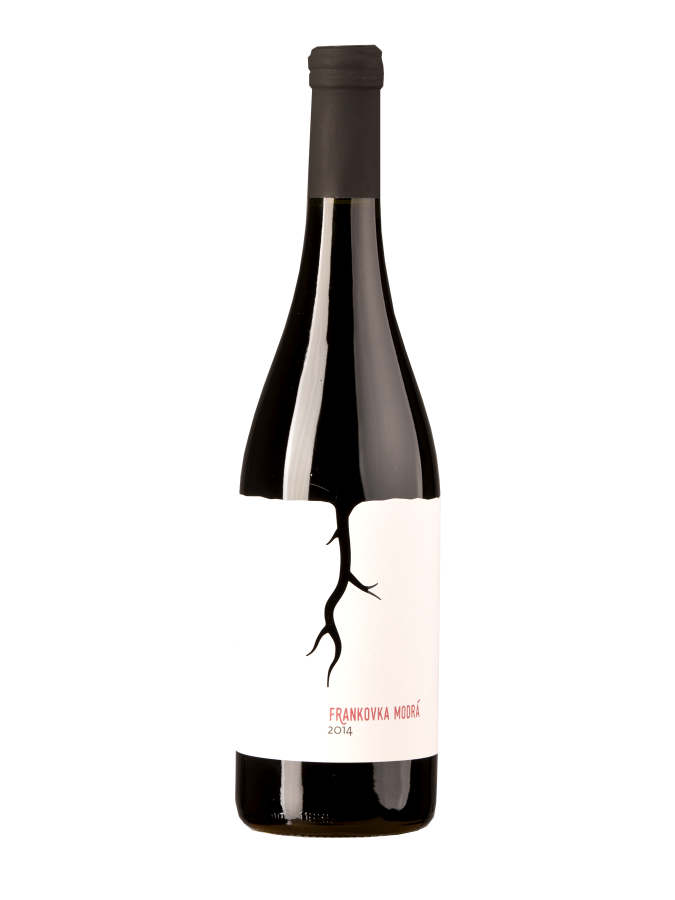 Frankovka 2014
Juicy and well structured Frankovka from a tough vintage. During the 14 months elevation in oak barrels it developed fresh and attractive fruity aromatics, combined with the unmistakable elegance of this central European variety.
Grapes

Blaufränkisch
0.6 kg
17/10/2014
21 ° NM
5.1 g / l
Skin contact 35 days
Wine

11.87 %
0.0 g / l
5.7 g / l
30 mg / l
05/05/2016
2560
In stock
Year 2014 will be for sure remembered as difficult and the resulting wines as very good examples of vintage wines with distinctive character. Mild winter, resulting in increased pressure of powdery and downy mildews, was followed by a summer with little sunshine and abundant rainfalls, being 262 millimeters above the annual average. Pleasing was that the eco-sprays fully proved their efficiency even under these extremely difficult circumstances, and we managed to protect the vineyards from serious damage. Our brave Frankovka withstand even in this unfavorable year and we harvested during beautiful sunny days 18 and 19 October. The losses were about 30% due to thorough sorting out in the vineyard. Finally, it did not turn out so badly, because in general, this year the blue varieties were picked already in September and processed as rose wines. We were respecting the vintage specifics also in the cellar, rather than trying to use the broad array of means winemakers have at their hands to "iron them out". We draw of 10% of must and used it for rose wine and for the first time inoculated the mash with indigenous yeasts from Frankovka 2012 unplugged, which was our first wine created by spontaneous fermentation.  Resulting was a charming young wine with fruity aromatics full of blackcurrant. Considering its overall delicacy we decided not to use new oak for elevation but only already used barrels and kept the wine in the barrels shorter than usual. Therefore the delicate Frankovka 2014 beat its older and more robust sister from the 2013 vintage in placing on the market. During elevation the wine was not racked and it was blended and sulfited only before bottling, Bottling was performed without fining and filtering by use of a gravitational filling equipment.
After 14 months elevation in old oak barrels we are presenting a juicy and well structured Frankovka with attractive fruity aromatics, faithfully reflecting the tough 2014 vintage. Despite of its delicate body it has good potential for further maturation in the bottle.