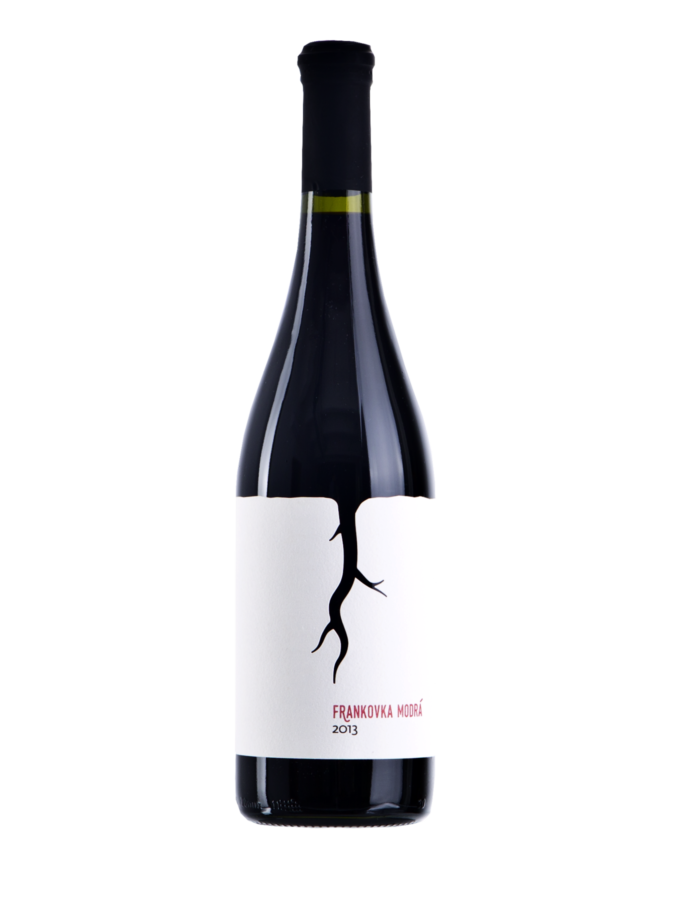 Frankovka 2013
Multi-layered and contemplative Frankovka from the remarkable 2013 vintage. Its unique character was further shaped by two-year elevation in a combination of new and old oak barrels. It is offering an exciting combination of complexity, expressiveness and elegance.
Grapes

Blaufränkisch
0.7 kg
12/10/2013
24 ° NM
Skin contact 40 days
Wine

13.0 %
1.7 g / l
5.95 g / l
68 mg / l
11/05/2016
1500
Sold out
Concerning weather the year 2013 was hard on us. The winter was long, cold and rich in precipitation. Spring arrived quite late but its onset was rapid. During the flowering of vines it started to rain, causing the petals remain stuck on the scape, which raised concerns of possible problems with rot and mold however, the disease could be managed with the help of the bio-preparations. On the top of it, our vineyards were badly affected by herbicides, used probably for treatment of some cereals, causing deformation of leaves coupled with stagnation of development, resulting in an about 30-50% decrease in yields per hectare, comparing with the previous years. Due to this involuntary reduction of harvest the grapes from vineyards that were in the second year of conversion to bio-production, achieved excellence, despite of the relatively poor weather.
Unsulfited must has been inoculated with a combination of noble yeasts with selected strains of wild yeast in order to come as close as possible to natural fermentation. The fermenting must was protected from overheating with cold water through the double wall of the fermentation vessel. The fermentation was completed after a week but the wine was kept further in skin-contact. After four weeks the harsh malic acid naturally transformed to smoother lactic acid, the husks have settled to the bottom of the tank, and promising deep purple free-run wine was racked into a combination of old and new oak barrels with different degrees of toasting. Only then the young wine was sulfited for the first time. We observed it closely, topped up regularly, but else did not disturb it by any intervention, enjoying how it matures into beauty and complexity. After 24 months of barrel aging the unfiltered blend of all barrels was bottled.
Resulting is a multi-layered and contemplative Frankovka offering an exciting combination of complexity, expressiveness and elegance.