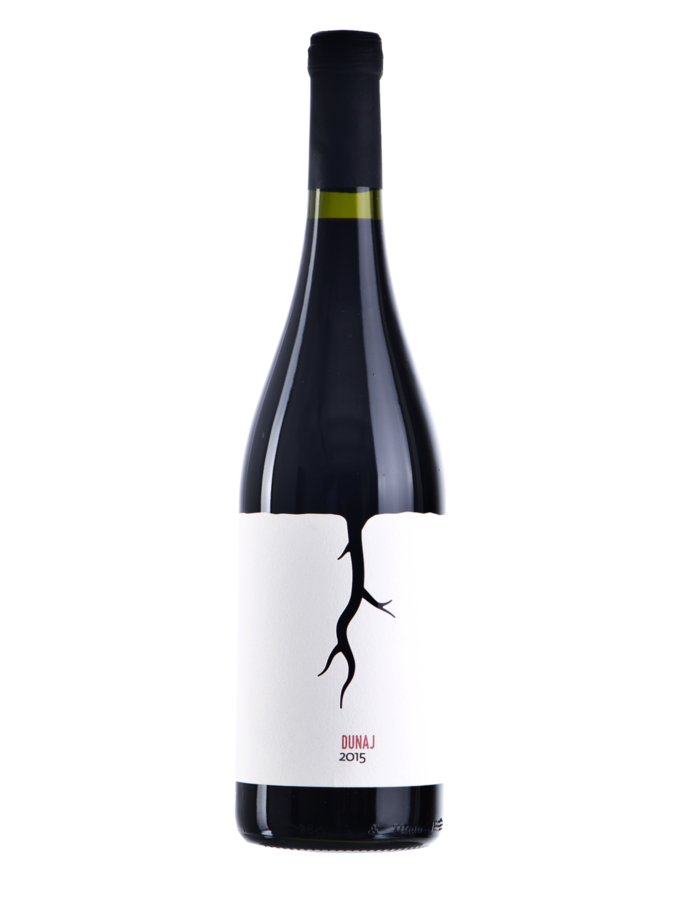 Dunaj 2015
Opulent wine, created from the Slovak variety Dunaj. Get immersed in its velvety texture, full of black berry fruit flavors.
Spontaneously fermented, unfiltered and unfined organic wine
Grapes

Dunaj
0.7 kg
19/09/2015
24 ° NM
Wine

13.9 %
0.3 g / l
5.3 g / l
23 mg / l
15/06/2017
725
Sold out
Vintage 2015 will be remembered as a pretty good year, especially for the red wines and even more so in contrast with the cold and rainy 2014. May 2015 was slightly less than ideal – cold weather and frequent rain caused irregular pollination. A longer period of drought and great heat followed, with temperatures rising as high as 41°C on extreme days. Then, just into the veraison, 5 days of heavy rains came towards the and of August. As the raining continued, we grew more and more worried – when the ripening berries take in a lot of water, they tend to burst and there is a great risk of rot afterwards. Fortunately, most of the berries were not too soft yet and also we were able to prevent the attack of rot by application of silica gel.
First regular harvest of the popular Slovak variety Dunaj, planted at the intersection of the Rose and Wolf valley, did fully meet our expectations. Perfectly healthy grapes were destemmed and crushed, spontaneously fermented and left on the skins for further five weeks. Free run juice was merged with the wine obtained by gentle pressing and left to settle for four months, before being racked into oak barrels and lightly sulfited for the first time. In the barrels it matured without disturbance for further 12 months before being integrated again. In confidence that the dark extractive wine is sufficiently stabilized by its own components, antioxidants and alcohol, we bottled it without further sulfiting.
Resulting is an opulent wine with velvety texture full of black berry fruit flavor.