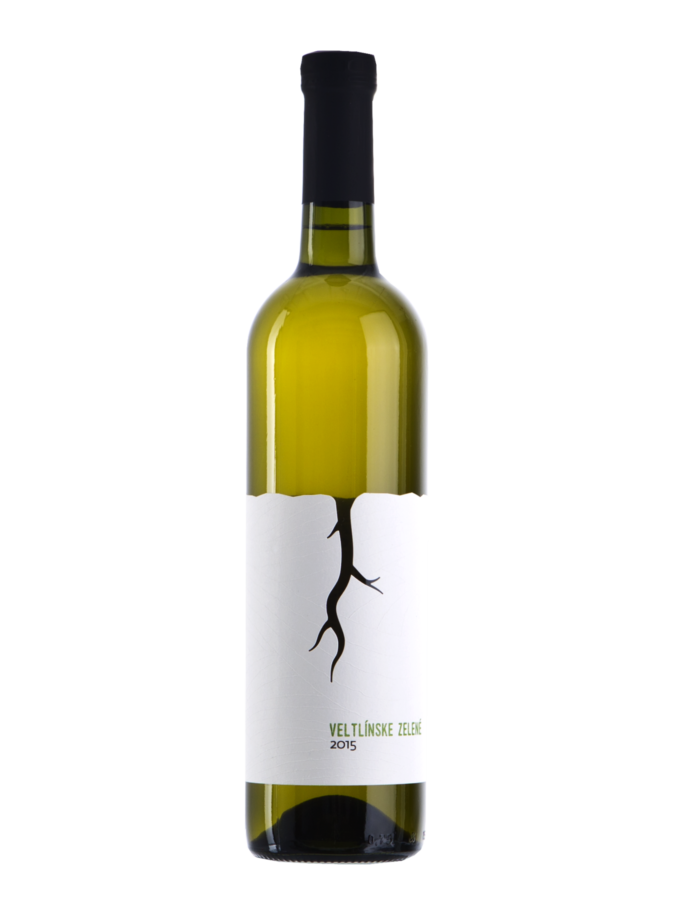 Veltliner 2015
Faithful old-style Veltliner. Traditional fans of this variety will delight in its pleasant apple aroma and gentle almond touch.
Spontaneously fermented unfined and unfiltered organic wine
Grapes

Grüner Veltliner
1.5 kg
11/09/2015
21 ° NM
sur lies
Wine

12.0 %
0.7 g / l
5.21 g / l
38 mg / l
28/07/2016
243
Sold out
After three years of conversion to bio-production  we received for the first time bio-certificate of the grapes from the 2015 vintage as well as of the wine which will be produced from them. 2015 was a relatively good but challenging year. Cold and rainy May was followed by  warm and sunny weather with hot spells up to 41 °C which was replaced by extreme rains in the second half of August. Relatively cold and rainy autumn did not contribute to early ripening of the grapes. Despite of that we managed to keep the grapes in good health and harvest them in time before the threatening rain.
The old vineyard in the Wolf Valley pleased us with nice harvest of Veltliner which we managed to rescue from starlings this time. Perfectly healthy grapes enabled us to postpone the pressing by 24 hours in support of dilution of aromatics from under the skins in the berries.  Gentle pressing of the whole bunches yielded a pleasantly tasting most, which was lightly sulfited and spontaneously fermented without previous sedimentation. It was racked after two weeks and left on its lees for further elevation until end of January 2016 when it was racked again.  We provided sufficient time for natural sedimentation and precipitation and bottled the wine after ten months without fining and filtering. Thanks to the careful sulfiting it has very low content of sulfur dioxide, only 38 mg / l compared with the permissible value of 200 mg/l.  Natural deposit containing tartar or proteins may occur in the bottles.
Resulting is faithful old-style Veltliner with pleasant apple aroma and gentle almond touch.