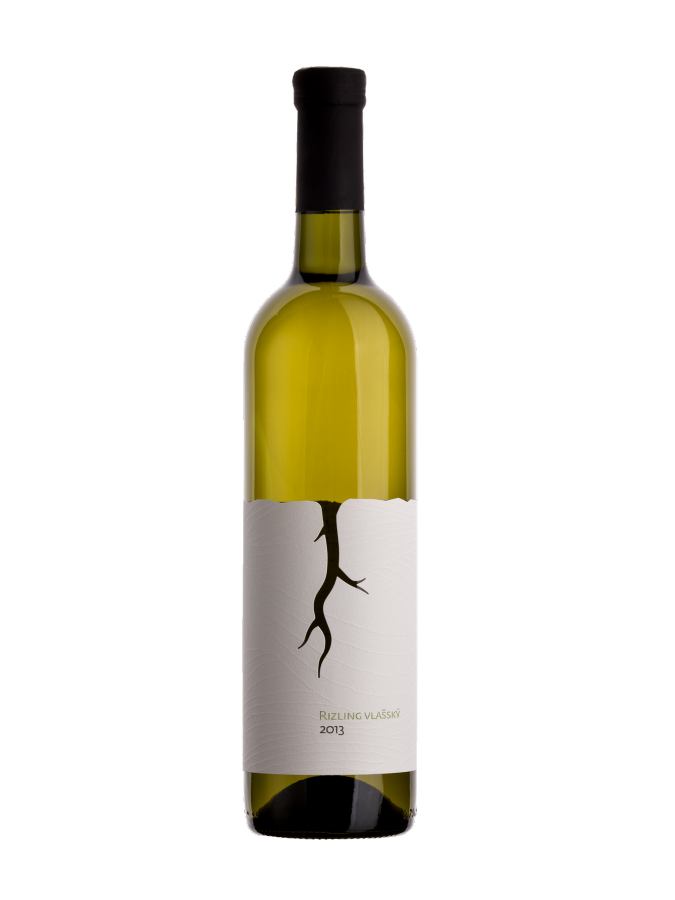 Welschriesling 2013 sur lies
Proud "Vlašák" with distinctive acidity. After maturation on fine lies, prepared for additional bottle aging .
Grapes

Welschriesling
1 kg
05/10/2013
19.5 ° NM
10 g / l
5 months sur lies
Wine

11.5 %
1.2 g / l
6.88 g / l
67 mg / l
13/09/2014
250
Sold out
Year 2013, which was poor in sunshine and rich in rainfall, gave birth to spicy Welschriesling with relatively low sugar content. The grapes were perfectly healthy therefore we postponed pressing until the next day in order to allow some time for intra-cellular extraction of flavors. Whole bunches were gently pressed and the resulting must was not cleared. In the spirit of authenticity, neither the low sugar content nor the relatively high acidity was adjusted, so that the wine truly represents characteristics of the 2013 vintage. The must has been only lightly sulfited and inoculated with a combination of noble yeasts with selected strains of wild yeasts, in order to come as close as possible to natural fermentation. The young wine has been separated from the coarse leas and left for five months in contact with its fine lees.
Resulting is a fresh spicy "Vlašák", which has a pleasant sweetish taste, despite of the very low rest-sugar content. Thanks to the careful sulfiting it contains only 67 mg / l of sulfur dioxide, compared with the permissible value of 200 mg / l.