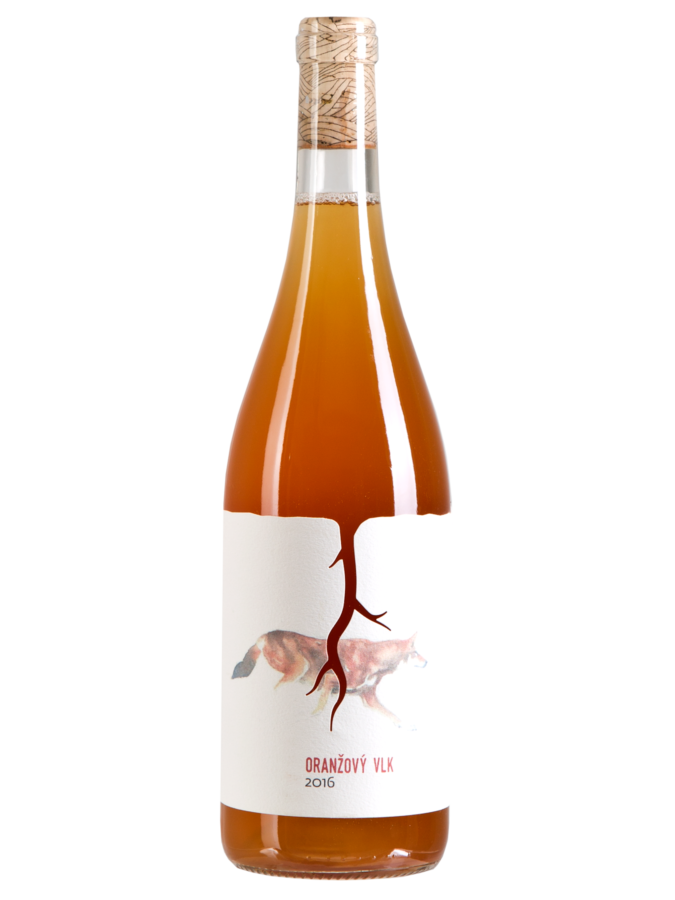 Orange wolf 2019
Unique and complex wine, created from white grapes by open vat fermentation on skins and stems, followed by further maceration for two weeks. A balanced cuvée of Welschriesling and Veltliner from an old vineyard in Wolf's valley with Devín from a young vineyard on Rose mountain. Spontaneously fermented, unfiltered, unfined and unsulfited organic wine– unrestrained, natural joy in the bottle!
The content of sulfur dioxide is a natural product of yeast metabolism
Grapes

Welschriesling Grüner Veltliner Devín
1.5 kg
20/09/2019
20 ° NM
Orange wine
Wine

10.76 %
0.1 g / l
6.31 g / l
37 mg / l
26/11/2020
2502
In stock
Orange wolf has always an exciting story of origin, however, some things never change; it is always composed of Welschriesling, Veltliner and Devín, it always involves some degree of maceration, it is always without added sulphites, it always ages in vessels allowing for microoxidation (barrels, amphorae) and (thankfully) is always unique, exciting and full of life!