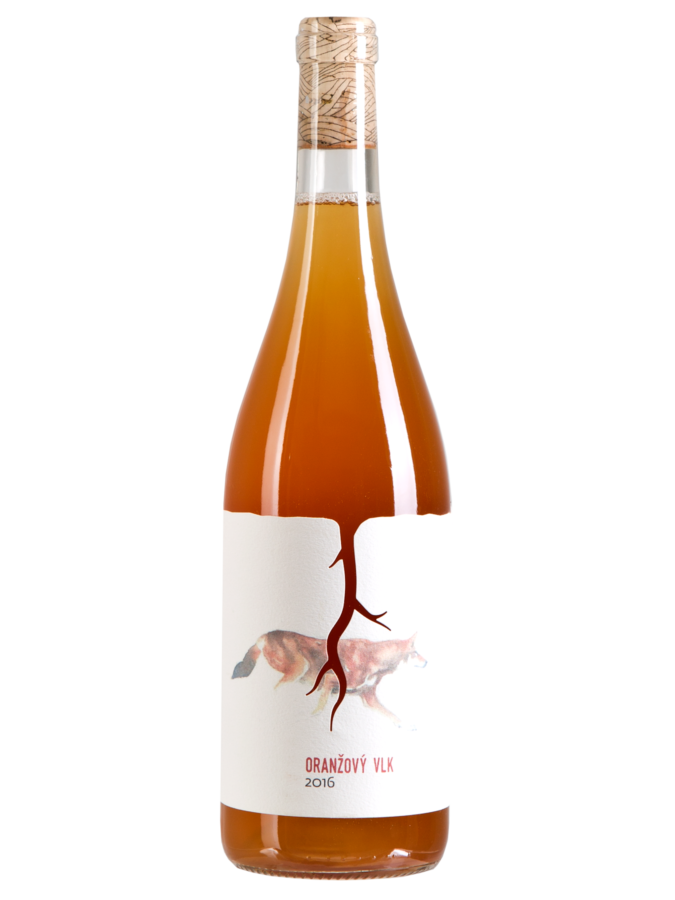 Orange wolf 2018
Unique and complex wine, created from white grapes by open vat fermentation on skins and stems, followed by further maceration for two weeks. A balanced cuvée of Welschriesling and Veltliner from an old vineyard in Wolf's valley with Devín from a young vineyard on Rose mountain. Spontaneously fermented, unfiltered, unfined and unsulfited organic wine– unrestrained, natural joy in the bottle!
The content of sulfur dioxide is a natural product of yeast metabolism
Grapes

Welschriesling Grüner Veltliner Devín
1.5 kg
13/09/2018
22.4 ° NM
Orange wine
Wine

12.34 %
1.7 g / l
6.19 g / l
11 mg / l
30/11/2019
1120
In stock
Orange wolf has always an exciting story of origin, however, some things never change; it is always composed of Welschriesling, Veltliner and Devín, it always involves some degree of maceration, it is always without added sulphites, it always ages in vessels allowing for microoxidation (barrels, amphorae) and (thankfully) is always unique, exciting and full of life!
The 2018 vintage is based on Veltliner harvested from the old vineyard in Wolf's valley and Devin from the Rose mountain, which were feet-stomped, fermented in open vats, and left in contact with skins and stems for further 2 weeks. The resulting blend was fine-tuned by Welsch from the old vineyard in Wolf's valley, de-stemmed on forefathers antique equipment, fermented on skins in an open vat and left in further skin contact for 2 weeks. The resulting blend aged for 12 months partially in wooden barrels and partially in amphorae, and was "bottled alive" without any addition of sulphites.