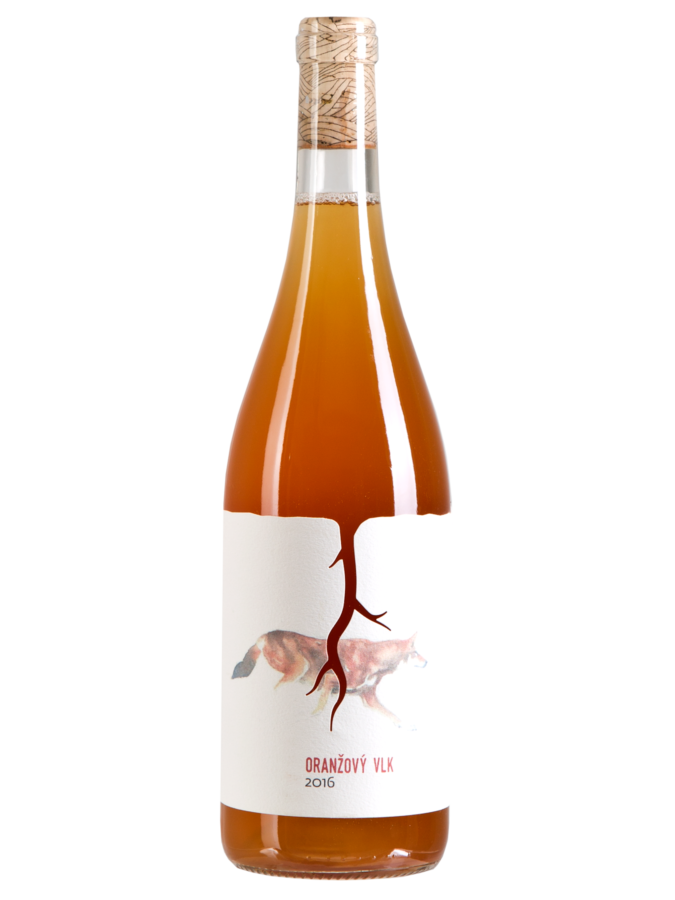 Orange wolf 2017
Unique, complex wine created from white grapes by fermentation and maceration on skins and stems. It is a balanced cuvée of Welschriesling and Veltliner from an old vineyard in Wolf's valley and a young Devín from Rose mountain.
Spontaneously fermented, unfiltered, unfined organic wine, no added sulphites.
Grapes

Welschriesling Grüner Veltliner Devín
1.5 kg
08/09/2017
20 ° NM
Orange wine
Wine

11.5 %
1.7 g / l
6.56 g / l
15 mg / l
30/11/2018
1060
Sold out
The third vintage of our signature orange wine.
Orange wolf has always an exciting story of origin – some things never change: it is always made of Welschriesling, Veltliner and Devín, it always encompasses some degree of maceration, it is always without added sulphites, it always ages in vessels allowing for microoxidation (barrels, amphorae) and (thankfully) it is always unique, exciting and full of life!
The 2017 vintage has more emphasis on Welschriesling – we harvested Welsch and Veltliner from the old vineyard in Wolf's valley, feet-stomped them and let them ferment in contact with skins and stems for 2 months in open vats. Another component of the wine is Welschriesling from young vineyard located on the top of Rose mountain, which was de-stemmed and fermented on skins for 2 days. These wines aged separately in wooden barrels for 9 months. The last component of the wine is about 20% of Devin, vinified in classic way (no prolonged skin contact and aged in stainless steel) and only blended with the rest of the wine about a month before bottling.