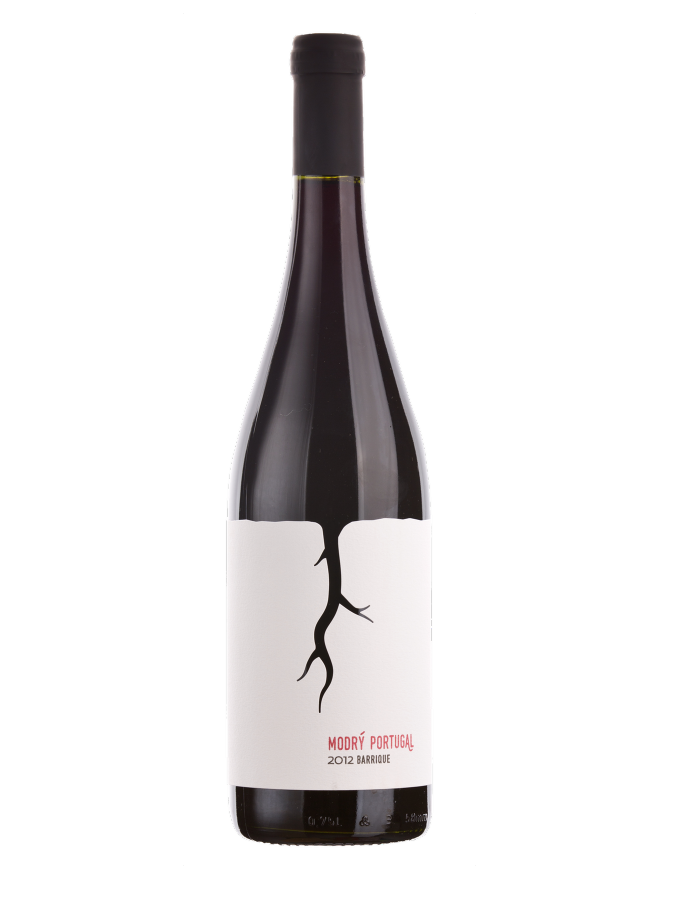 Blauer Portugieser 2012 barrique
Elegant and well structured Portugieser from the old vineyard in Wolf Valley. Typical fruity expression of this variety is optimally supported by noble touch of new oak barrels that provided for 24 month long elevation of this wine.
Grapes

Blauer Portugieser
2 kg
21/09/2012
20.5 ° NM
5.5 g / l
Macerácia na šupkách 16 dní
Wine

12 %
1.6 g / l
4.68 g / l
46 mg / l
25/04/2014
1100
Sold out
BlauerPortugieser is a traditional variety with long history of cultivation in Suchá. However, it is quite difficult to cultivate due to its sensitivity to climatic conditions. Year 2012, which was characterized by low rainfall and plenty of sunny days, can be regarded as exceptionally good, although yields were generally lower. The old Portugieser vineyard, being first year in conversion to organic viticulture, pleased us with lovely and perfectly healthy grapes.
In this version the Portugieser proves its potential for longer maturing. Its traditional fruitiness harmoniously blends with the subtle barrique tones, developed during the 24 months in new-barrels. Further bottle aging will still enhance this harmony. Thanks to the careful sulfiting it has very low content of sulfur dioxide, only 46 mg / l compared with the permissible value of 150 mg / l.