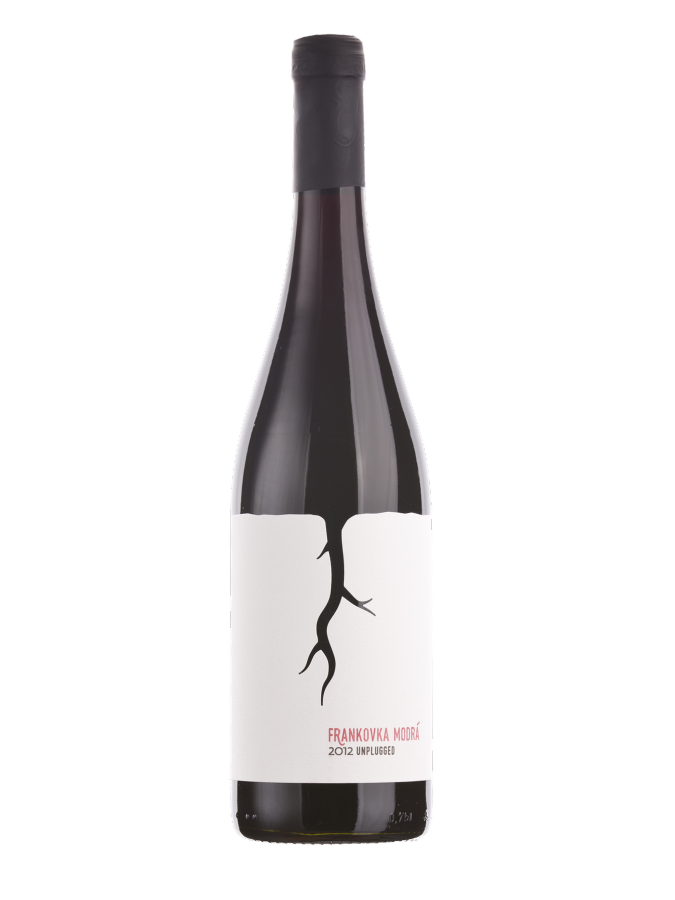 Frankovka 2012 unplugged
Delicious Frankovka born from extraordinary vintage 2012. A perfectly mature, elegant wine with fascinating structure. We prepared this wine for you with exclusive care, when the entire process of its creation, from the vineyard to the bottle took place without using electricity or machinery, only with our bare hands and feet.
Grapes

Blaufränkisch
0.7 kg
07/11/2012
24 ° NM
5.4 g / l
unplugged
Wine

13.5 %
1.2 g / l
5.2 g / l
32 mg / l
18/04/2015
250
Sold out
Year 2012, which was characterized by low rainfall and plenty of sunny days, can be regarded as exceptionally good, although yields were generally lower. The five-year old vineyard in the Rose Valley, being first year in conversion to organic viticulture, pleased us with perfectly healthy grapes of exceptional quality.
Our goal is to offer authentic wines, which are faithfully reflecting the varietal characteristics, vintage specifics, as well as our unique terroir. We are aware that such wine can be only created from grapes cultivated by organic viticulture and fermented by indigenous yeasts. This wine is our first step on this difficult and risky journey…
Two rows of our Blaufränkisch have been picked only at the end of November and the grapes were processed traditionally by bare feet, known also as pigeage a pied. The unsulfited mash, placed in our bed-room, started to ferment spontaneously after five days, despite of the very low temperature. During its 26 months of maturation, this precious wine was disturbed only at a minimum, exclusively by hand. Therefore it received the suitable adjective unplugged.
Resulting is a perfectly mature wine with fascinating structure and minimalist content of sulfur dioxide, only 32 mg / l compared with the permissible value of 150 mg / l.